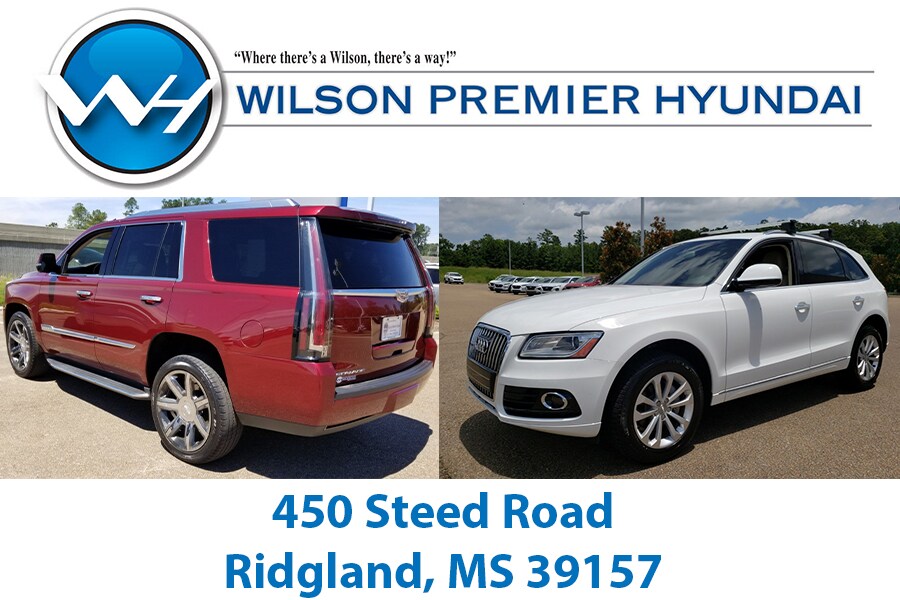 Wilson Premier Hyundai is breaking the summer heat with deals on luxury vehicles in Ridgeland, MS. These vehicles are loaded with the newest technology and features.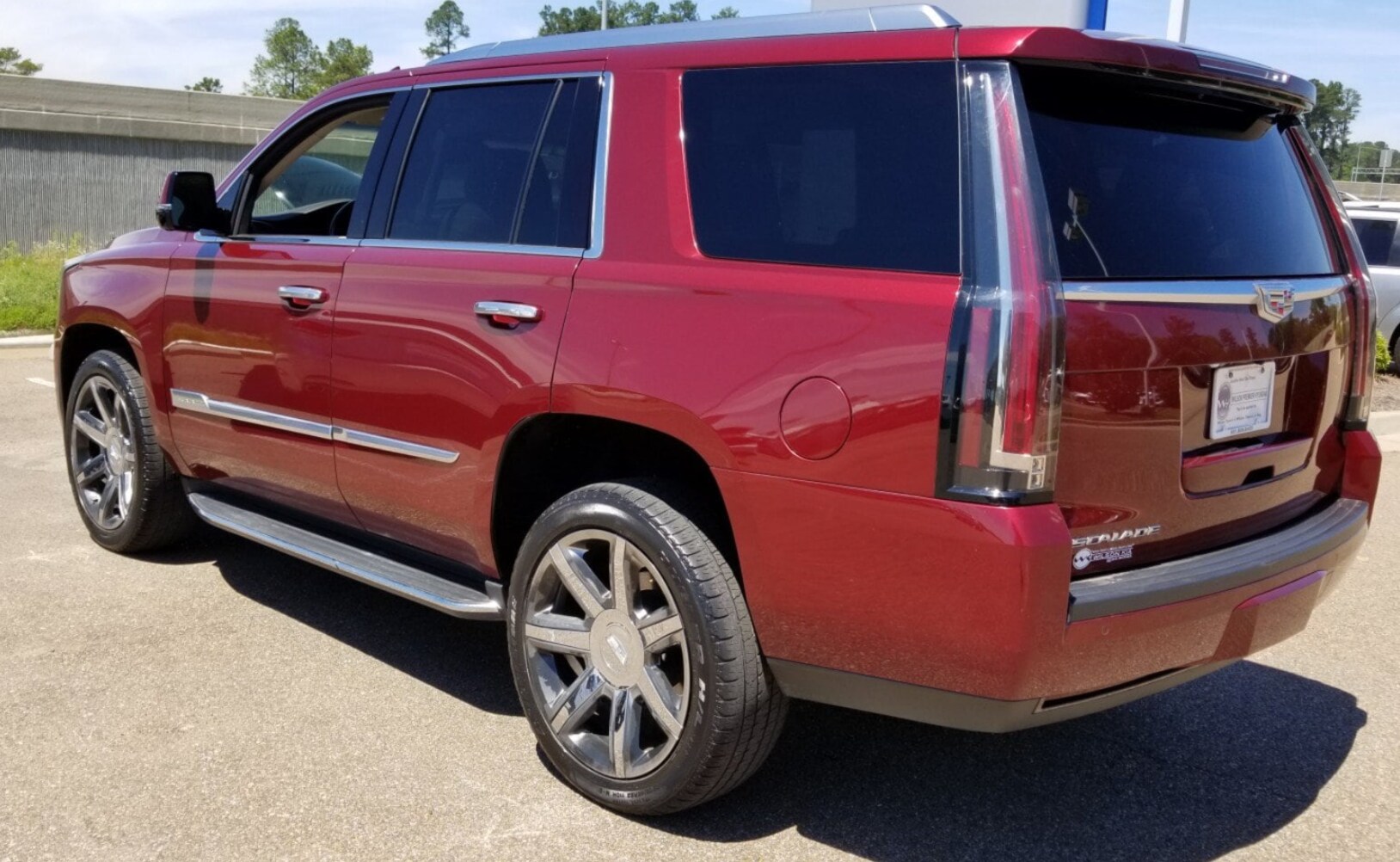 2016 Cadillac Escalade Luxury
The 2016 Cadillac Escalade clocks in under 20,000 miles, and equipped with a V-8, 6.2 Liter Engine. It is equipped with 22" rims with adaptive suspension. This vehicle comes equipped with three LCD monitors with the primary LCD screen size measuring in at 8.0". Bose Surround Sound system is equipped within vehicle.
Click
HERE
to learn more about 2016 Cadillac Escalade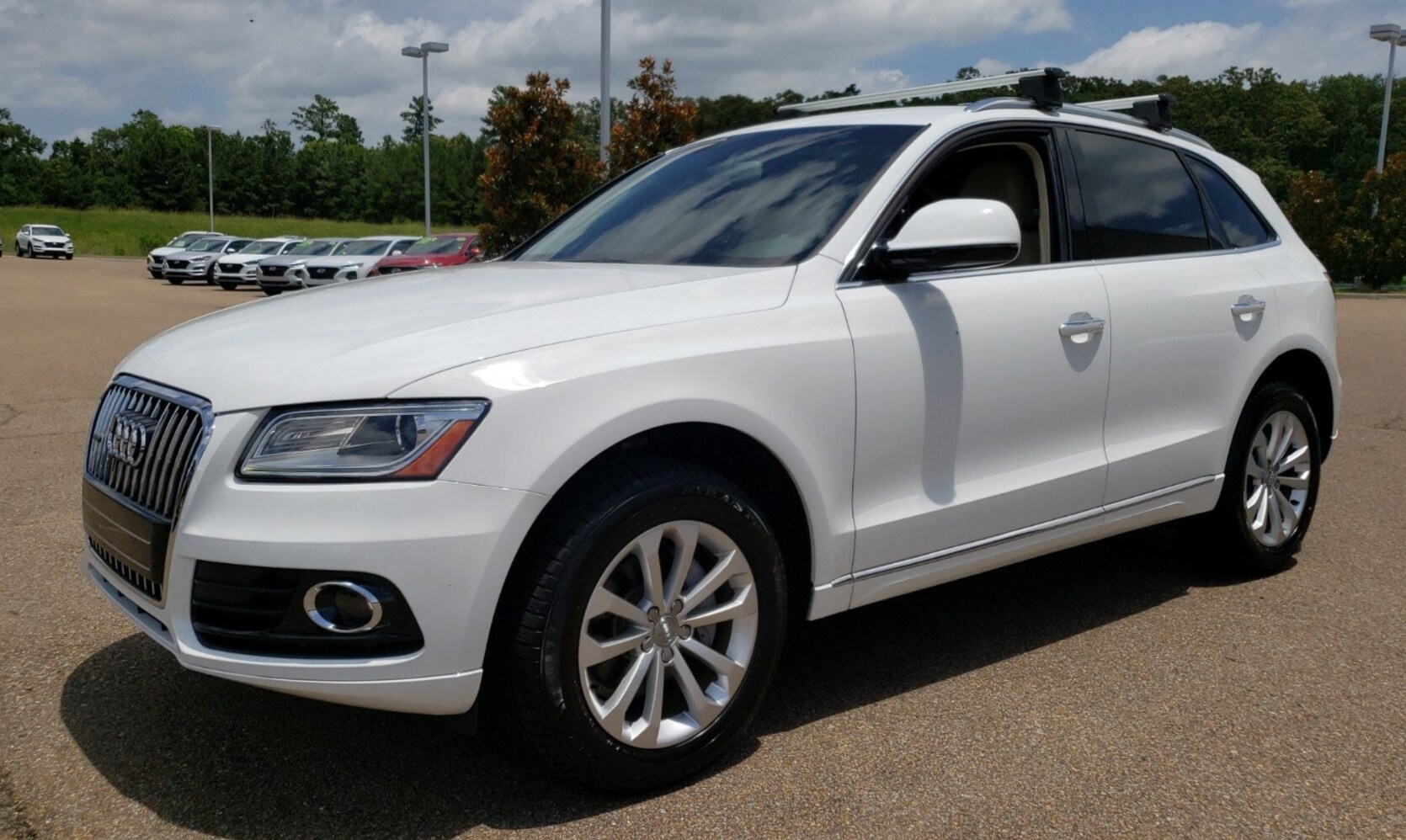 2015 Audi Q5 2.0T
The 2015 Audi Q5 is pearl white and seats up to five. The exterior is white with a beige interior finish. The Q5 is a gas saver for those who like to travel as it gets 550+ miles to a fill up. It is loaded with more entertainment features and convenience features than you can use. This vehicle is perfect for someone who is constantly on the go, but want to keep that luxury feel.
Click
HERE
to learn more about 2015 Audi Q5
We are located at 450 Steed Road, Ridgeland, Mississippi. Stop by and take a look at these luxury vehicles and Remember.. Buy Happy.. Its the Wilson Way!!