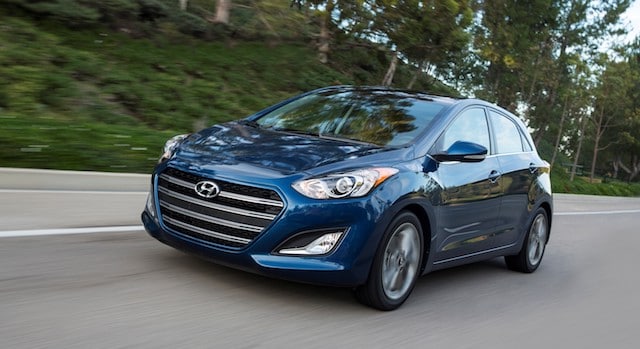 For a lot of shoppers, seeking out a pre-owned vehicle makes a lot of financial sense. Making the right choice and shopping for a used car doesn't have to mean settling for something lackluster, though, when you choose to shop at Wilson Premier Hyundai.
One vehicle that always delivers on excitement, no matter what model year you're looking at, is the Elantra GT. The sporty cousin of the always-popular Elantra, a used Hyundai Elantra GT at your Jackson, MS, area dealership is sure to deliver on plenty of excitement for you to enjoy.
Just like the GT in its name suggests, the Elantra GT is designed for excitement. With rally car inspiration, this model is built around a handful of exciting engine options to provide plenty of pep. Meanwhile, an upgraded suspension allows for enhanced turns and handling.
Don't let all of that fun fool you, though; the Elantra GT is still a perfect fit for your busy schedule and daily needs. Sleek and sporty, this hatchback still sports a fifth door and plenty of cargo space to help you adapt to whatever comes your way.
Performance You Can Count On
On top of fun and functionality, the Elantra GT also has something else going for it: Hyundai's legendary reputation! Hyundai equips its new vehicle with America's Best Warranty, so you know that you can count on these vehicles to keep on providing reliable performance as the miles add up.
Additionally, we offer a used car warranty here at your Jackson, MS, area dealership. By providing additional protection for the future of your vehicle, we aim to give you exactly the peace of mind that you deserve behind the wheel.
For more information on our current used vehicle inventory, including many of our favorite Hyundai models, don't hesitate to contact us online or to call the Wilson premier Hyundai team directly at (888) 596-1348 today! We can't wait to see you behind the wheel.