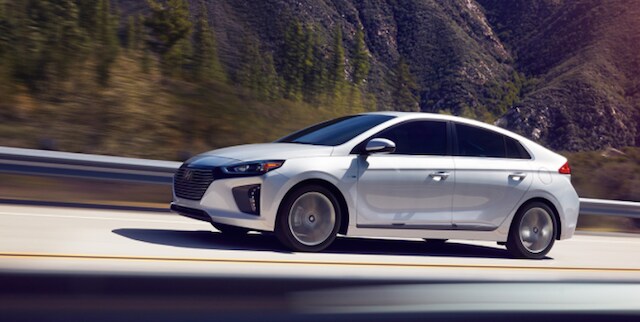 If you're like most drivers, you spend quite a bit of your time behind the wheel driving here, there, and just about everywhere! All of those miles add up, though, so it goes without saying that fuel efficiency is likely to me a major factor during your next car shopping experience.
When you make the choice to shop for a pre-owned vehicle, it certainly doesn't have to mean passing up the efficiency that you've been craving. When you shop from the selection of used Hyundai models here at your Jackson, MS, area dealership, you'll be able to check out incredible options like the Hyundai Ioniq Hybrid.
Bringing Jackson MS Area Used Car Shoppers Into the Future
Having just hit the road for the first time in 2017, the Hyundai Ioniq Hybrid brings drivers some of the most advanced technology and up-to-date styling around. With a driving range of up to 690 miles and a combined EPA estimate of up to 58 MPG, it isn't hard to see that this hybrid means business when it comes to taking you farther.
Better yet, the Hyundai Ioniq Hybrid is no one-trick pony; it's also designed to bring you all of the practical and comfortable features that you crave behind the wheel. With a spacious cabin, as well as a cavernous cargo area that's easy to access via a large hatch, the Ioniq Hybrid is as functional as it is efficient.
Of course, buying a used Ioniq Hybrid at your Jackson, MS area dealership also brings you the benefits of our used car warranty. With the Hyundai Ioniq Hybrid and Wilson Premier Hyundai's pre-owned vehicle warranty, you'll get efficiency, functionality, and peace of mind, all in one stylish package!
To schedule a test drive with our team, or for help finding the used Hyundai vehicle that's perfect for your unique needs, don't hesitate to contact us online or to give us a all at (888) 596-1348 today!