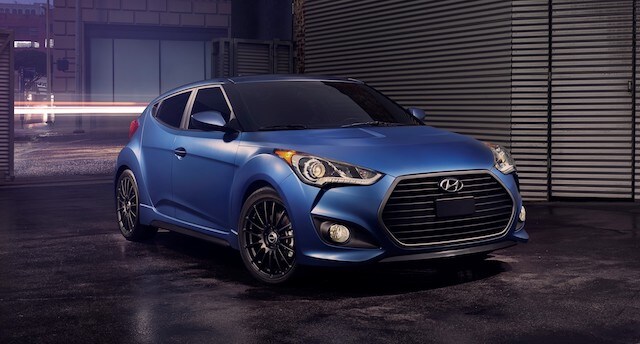 When it's time for a new set of wheels but a brand new vehicle isn't in the cards, there's no need to fret. Knowing where to look means you can find all of the traits you're after in a quality pre-owned vehicle, and Wilson Premier Hyundai is the perfect place to start--and end--your search!
By shopping for the right vehicle, you can find everything you're after. That's exactly what you'll get when you check out a used Hyundai Veloster at our Jackson, MS, area dealership. This sporty hatchback is the best of both worlds when it comes to fun and function.
Aggressive from the front grille to the rear hatch, the Hyundai Veloster is practically unmistakable thanks to its sporty stance and swept back profile. Inside the cabin, control is built into the intuitively designed driver's seat and cabin. While it's fun side certainly takes the wheel, you don't need to worry about tackling your busy lifestyle. The wide hatch opens to an accommodating cargo area that flexes to meet your changing needs.
Dependability That Jackson MS Area Drivers Can Count On
Just as important as the qualities and features you're after in a vehicle is the reliability that you find in a particular used car. When you shop for a pre-owned Hyundai, you're exploring a selection of vehicles that were put onto the road carrying America's Best Warranty. If that doesn't speak to the quality these cars were built with, then nothing does.
Better yet, the team at Wilson Premier Hyundai is eager to back that reliability up with a used car warranty for Jackson, MS, area shoppers. This coverage helps to protect you against problems down the road, which is sure to help you slide behind the wheel with confidence!
For more information on our current inventory of quality pre-owned vehicles, including used Hyundai Veloster models, don't hesitate to contact us online or to give us a call at (888) 596-1348. We can't wait to see you behind the wheel of a used car that's perfect for you!