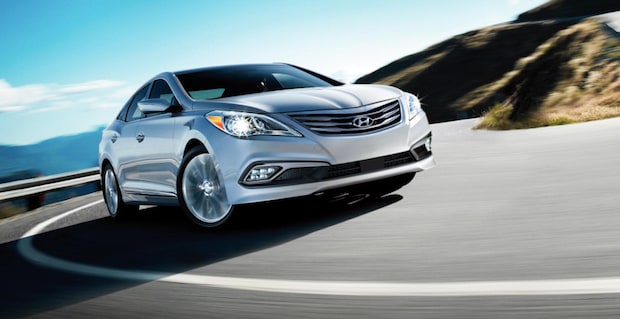 In the market for a new-to-you, award-winning vehicle at a great price? You've come to the right place! Buying a used Hyundai Azera is beyond a smart choice for Jackson area shoppers. Don't believe us? The Azera's got the recognition to speak for itself.
Awards and Achievements
The Hyundai Azera is both a stylish ride and a family sedan. With a design theme said to look "…fresh, expensive, and unmistakably Hyundai" ­-according to Motor Trend-and an IIHS TOP SAFETY PICK shout-out, the Hyundai Azera is the full package. Not to mention, it was named a "Best Bet" in the Full-Size Sedan category by Cars.com. Sleek and stylish and family-friendly, the Hyundai Azera is not to be missed. With more passenger volume than the 2017 Nissan Maxima, Toyota Avalon, and Buick Lacrosse, the 2017 Hyundai Azera is prepped for that family road trip along the Mississippi. How do you walk away from an award-winning, family-friendly car at an unbeatable price; you've got the best of both worlds here!
Pre-Owned Warranty at Jackson Area Hyundai Dealership
If the Hyundai Azera's various awards and achievements aren't enough to convince you, we at Wilson Premier Hyundai offer Jackson area shoppers a comprehensive pre-owned warranty. We use a 165-point inspection designed to ensure that the vehicle is safe and secure before your purchase. We also promise to cover 50% of repairs if something goes wrong in the first three months. Though this car will not disappoint, we want our customers to feel more than comfortable getting into their used Azera; thus, we go the extra mile to guarantee your peace of mind.
If you have any more questions regarding our pre-owned warranty or the Hyundai Azera, contact our Hyundai Dealer at (888) 596-1348.