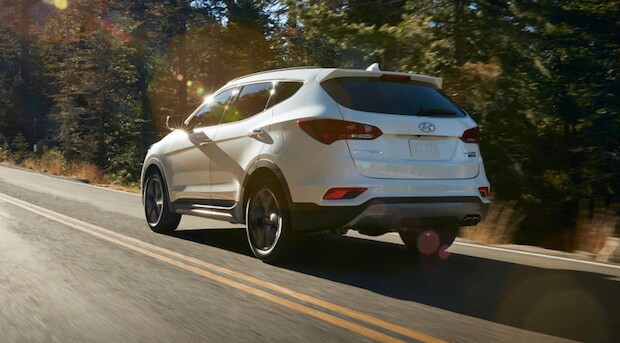 Just because someone else is done with it, doesn't mean it's anywhere near done. Buying a used car may make you feel a little anxious. Several looming thoughts often accompany the decision. What if it doesn't last? What if it has too many miles. Will all of my money go to the mechanic? However, buying a used Hyundai Santa Fe Sport is definitely a smart decision for Jackson area drivers. Let us explain why you have no need to be concerned.
Awards and Accolades
The Hyundai Santa Fe Sport is designed with family in mind. Named a 2017 IIHS TOP SAFETY PICK and Best 3-ROW SUV For The Money by U.S News and World Report, the Hyundai Santa Fe Sport is designed to keep your family safe and comfortable. Oh wait…we forgot one: the Hyundai Santa Fe Sport also won the 2017 Consumer Guide Automotive Best Buy Award. The awards just go on and on. The Santa Fe Sport speaks for itself. If you buy a used Hyundai Santa Fe Sport, you will get an incredible, award-winning car at an unbeatable price.
Pre-Owned Warranty at Jackson Area Hyundai Dealership
Just in case the Hyundai Santa Fe Sport's various awards aren't enough to convince you, we at Wilson Premier Hyundai offer Jackson area shoppers an unbeatable pre-owned warranty. We use a 165-point inspection designed to ensure that the vehicle is safe and secure. Furthermore, we promise to cover 50% of repairs if something goes wrong in the first three months. Though this car won't disappoint, we're here to provide you with the necessary support to handle any setback. We want our customers to feel safe getting into a used car; thus, we go the extra mile to rid of all your used car concerns.
If you have any more questions regarding our pre-owned warranty or the Hyundai Santa Fe Sport, contact our Hyundai Dealer serving Jackson at (888) 596-1348.